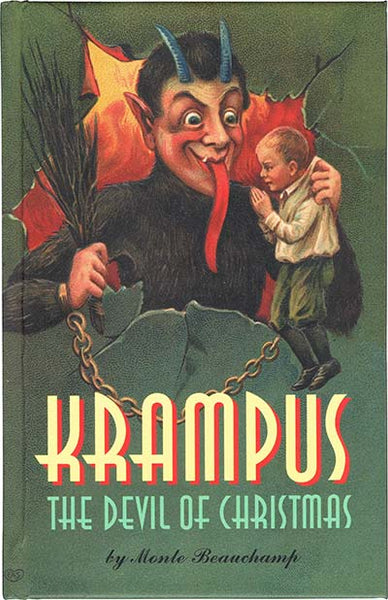 The Last Gasp Krampus Collection
In the early Christmas traditions of Europe, the Krampus was St. Nikolaus' dark servant —a hairy, horned, supernatural beast whose pointed ears and long, slithering tongue gave misbehavers the creeps!
Beware of the Krampus!
See all Krampus products
Browse & Shop by Category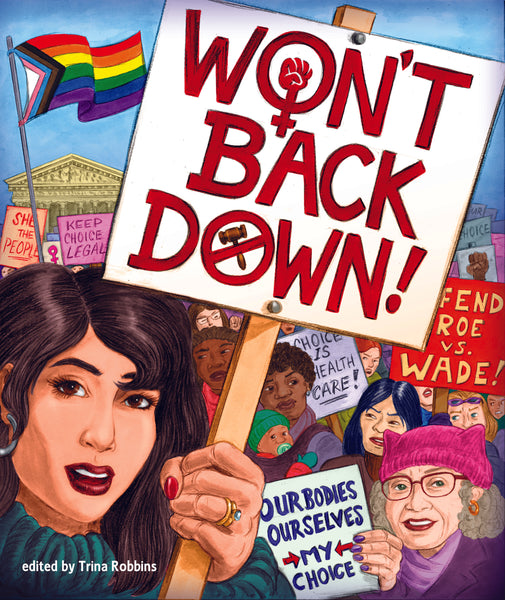 Won't Back Down!
In 1973, the Supreme Court gave women the right to make decisions over the care of their own bodies. A mere fifty years later, a rogue Supreme Court has taken that right away. Today, over 32 states have banned or severely restricted abortion.
We're fighting back as best we can, with pens and brushes, paper and ink, and have produced a pro-choice anthology: Won't Back Down, featuring the work of over 30 artists, writers, inkers, and colorists, and we're giving the profits to Planned Parenthood.
With Won't Back Down, Trina Robbins has created an important anthology that celebrates women who fight for justice – for anyone interested in women's rights, free speech, or simply great comics.
more info and order
New Arrivals
A Survivor's True Story of the Atomic Bombing of Hiroshima -- Two new books from Keiji Nakazawa.
Learn More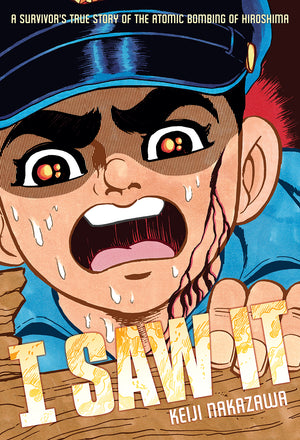 New! The Lost Tune - Szukalski - Early Works 1913-1930
A beautiful new edition of Stanislav Szukalski's "The Lost Tune" is available now, featuring images printed from the artist's glass negatives.
The Lost Tune - Szukalski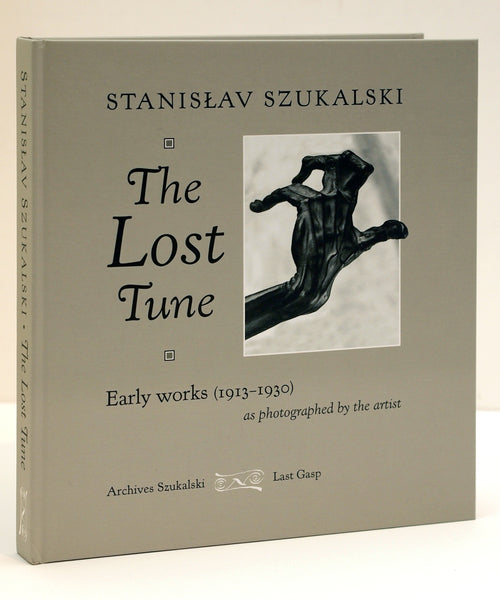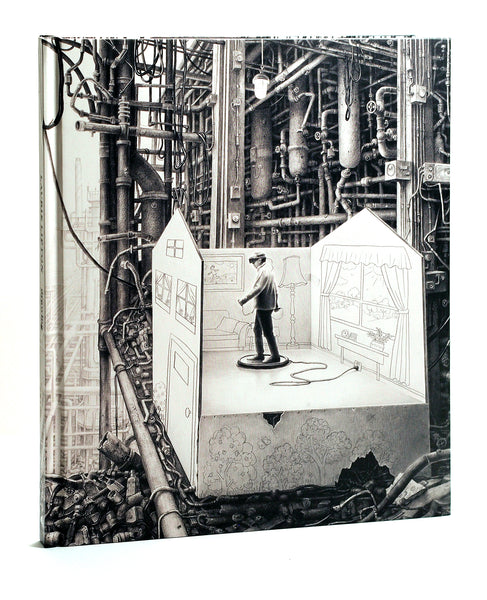 Laurie Lipton drawing
Laurie Lipton draws on canvases that are improbably large, using only pencil and charcoal. The images she renders present our modern world in scathing critique.
Book Info
CELEBRATING OVer 50 YEARS OF INDEPENDENT PUBLISHING!
Since 1970, Last Gasp has published and distributed the art, writing, and photography of popular and underground culture. Five decades of experience shipping orders, fast & secure.
HEAVEN'S DOOR - EXTRA WORKS
A sci-fi manga collection of psychedelic short stories by Keiichi Koike. A drug in paper form! This is his first full-length book published in English.
"A magnificent ronin, a warrior without a master, one of the few authors to resist the cynical formatting of the current manga industry..." —Mobius
Learn More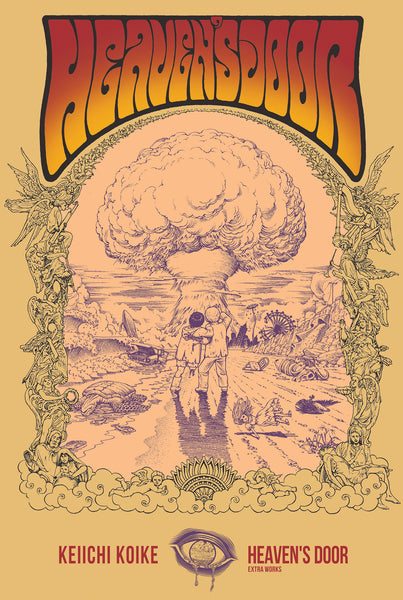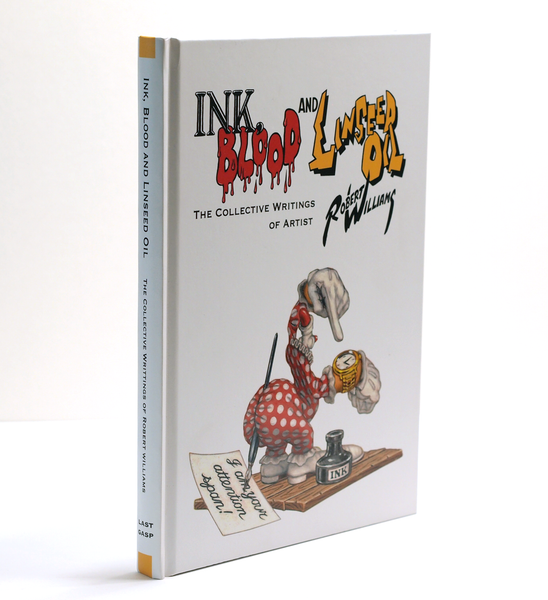 Ink, Blood and Linseed Oil
The Collective Writings of Artist Robert Williams
Explore all the books by the "Godfather of Underground Art"
Robert Williams
NEW! Now Shipping - Greetings from Delusionville by Ron English
Once in the timeline of Planet Earth a spaceship with a crew of alien Rabbbits crash landed....
Enter Delusionville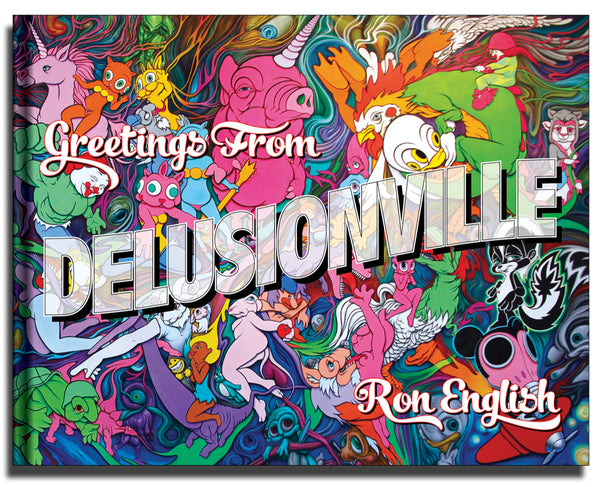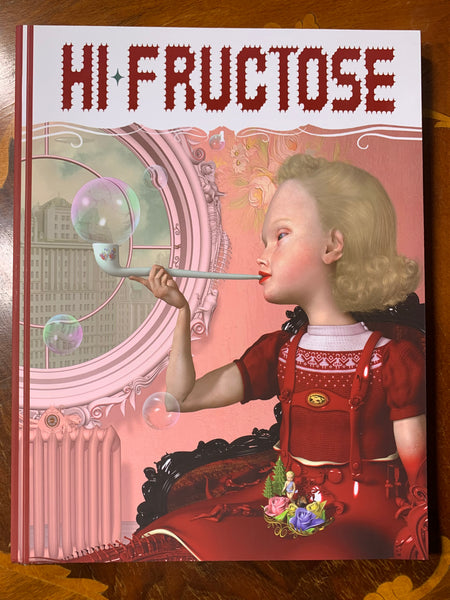 HI-FRUCTOSE COLLECTED EDITION VOLUME 1
Long sought after, the original issues of Hi-Fructose art magazine are now collected in paperback!
A deluxe reprint of a "Best-of-Hi-Fructose" from their earliest issues.
Learn More
Neverlasting Miracles - the art of todd schorr
Neverlasting Miracles is an exquisite career retrospective, presenting the best works of artist Todd Schorr.
One of the leading figures in the world of contemporary surrealism, Schorr has continually and systematically set the bar ever higher in his quest to bring classic old master painting technique to his pop-culture-infused subject matter.
This hefty volume collects over 30 years of Todd Schorr's paintings with stunning reproductions, including many close-up details of his large and intricate pieces.
available now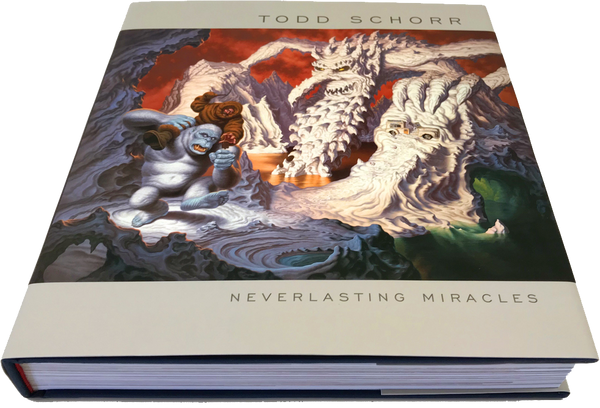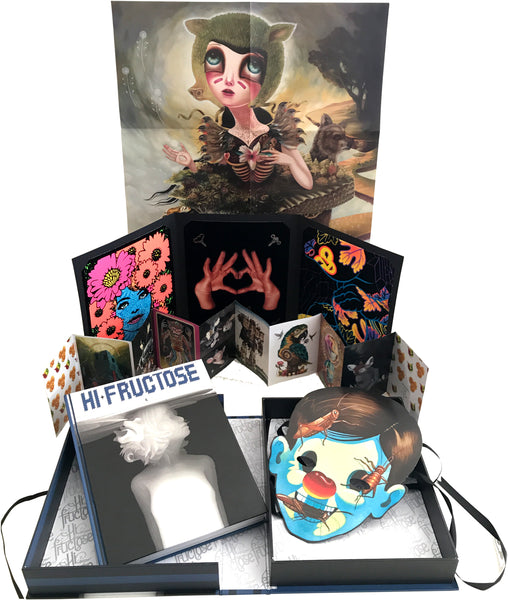 HI-FRUCTOSE COLLECTED EDITION Box Set Volume 4
A stunning new Hi-Fructose box set, packed with wondrous artifacts of arcane beauty!
This limited edition features prints, extras, and compiles material from issues 13-16 of the best-selling magazine.
available now